Our Story
Gulfside Bank is Sarasota's only locally owned community bank offering a variety of retail, commercial and private banking services. The Bank was founded by a diverse group of business leaders deeply rooted in the local community. Our founding Directors and employees share in the belief that community banks make a positive and lasting impact on the communities in which they operate. After the recent string of local Bank mergers, we recognized the void that currently exists and the demand for a locally owned and managed bank to serve the needs of the consumers, businesses and professionals of the Sarasota and Manatee county markets.
MISSION STATEMENT

Working together to strengthen our community by developing meaningful relationships
that help our clients realize their financial dreams.
CORE VALUES

We know and value our clients and each other.

We do the right thing.

We deliver great experiences.

You can count on us.
The Bank's core values are centered around the fact that relationships matter. At Gulfside Bank, you will never be treated as "just another client" or have to call a long-distance phone number to reach a decision maker. Our experience over the years has taught us that many clients benefit from and prefer a bank that offers local decision making, customized product offerings, and an individualized, relationship based approach towards customer service. By building lasting relationships with our clients, we can better understand their unique needs, identify the best financial solutions, then move quickly and effectively to help them achieve their goals. The result is a truly seamless banking experience.
We welcome the opportunity to earn your business and have you as a client of Gulfside Bank!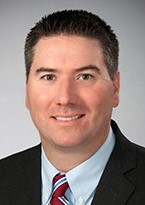 Dennis B. Murphy
President & CEO
Gulfside Bank