Investment Services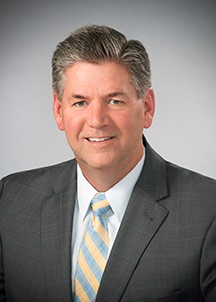 "We help successful people work toward the goal of living their very best lives"
Tim Self prioritizes getting to know clients and understanding their financial goals to provide them with the best guidance.  He knows what questions to ask and can uncover financial options that people aren't aware of.  It's not about telling people what to do, but about listening to them and helping them to understand what could be done and how they can reach their goals.
Once a financial strategy has been set, clients are encouraged to meet regularly to evaluate and update their financial strategy. Tim believes the more you know, the better you can make decisions. People need to make adjustments based on changes in the industry and economy as well in their life situations.
Tim is an Investment Advisor Representative with LPL Financial, and has his Series 7, and 66 Securities registrations held with LPL Financial, as well as his Life and Health Insurance license. He has been very active in the Sarasota community since 1996.  Tim received the 2017 Action and Impact Award from Leadership Sarasota for his various community involvement.  In 2016, he was elected to a 3-year term on the National Board of Sertoma Inc.  His extensive community involvement includes board service for the Community Center for the Deaf and Hard of Hearing, Beyond the Spectrum (school for autism), Sertoma Club of Greater Sarasota, Designing Women Boutique, Women's Resource Center, Art Center Sarasota and he is a founding member of the Suncoast University of Kentucky Alumni Club and the area "Black N Gold" Steelers club.  Additionally, he has coached a variety of local youth sports teams.
Mr. Self holds a Bachelor of Business Administration degree from the University of Kentucky and a Master of Business Administration from the University of Tennessee.
We are a comprehensive wealth management and planning service committed to helping our clients improve their long-term success and pursue financial freedom. As a client, you'll have access to the following specialized services:
Wealth Planning & Investment Services
Retirement Income & Distribution Planning
Family Wealth Planning
Educational Events & Communication
Personalized Attention

Wealth Planning & Investment Services
Development of a personalized portfolio and continual monitoring of your investments
Frequent meetings to review and evaluate your investment performance, update your financial objectives and if necessary, reallocate your portfolio
Recommendations regarding allocations within your employer-provided retirement plans
Aggregation of all your accounts to simplify and reduce paperwork
Retirement Income & Distribution Planning
Analysis of your income needs now and in the future to help you work toward a comfortable standard of living in retirement
Analysis and recommendations for ways to maximize your social security benefits
Recommendations regarding the most appropriate distribution strategy for your IRAs and employer retirement plans, including FERS, 401(k), 403(b), 457 and other pension plans
Analysis of the beneficiary structure of your retirement plans
Review the possibilities of converting to a Roth IRA
Business owner exit planning

Family Wealth Planning
Assistance transferring assets to your Living Trust or other trusts
Review of beneficiary designations and asset titling
Analysis of your insurance and long-term care needs
Facilitation of a legacy session to educate the next generation
Complimentary consultation with your attorney
Guidance and advice in the event of the death of a loved one
Educational Events & Communication
Special reports on how to help reduce your taxes and other important topics
Monthly newsletters to keep you apprised of the most current planning options
Fun and informative events including educational symposiums, client appreciation events and client advocate dinners
Personalized Attention
Frequent reviews
One-on-one planning for your life events
Independent advice
Secure online access to your accounts and online planning tools
Securities and advisory services offered through LPL Financial, a Registered Investment Advisor, Member FINRA/SIPC.
The LPL Financial registered representative associated with this website may only discuss and/or transact business with
residents of the following states: AZ, CA, CO, FL, GA, IL, KY, LA, MD, ME, MI, MS, NC, NY, OH, TX, VA, WV.